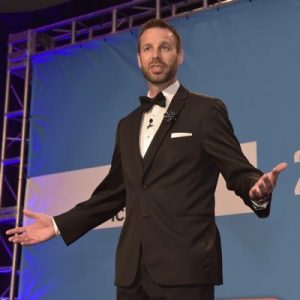 Senior Director of Marketing & Retailer Services, CBL Properties
---
ShopTalk continues to be my favorite show. The show outgrew it's previous venue at the Aria and took residence at the Venetian this year. Although I wasn't a fan of the hotel (Aria is one of my favorite hotels on the strip), the expo center was a nice upgrade over last year. Last year, popular sessions quickly filled up and attendees were not able to attend if they did not arrive early to the room. That was not the case this year and the content continues to be one of the largest drivers for my attendance year after year.
One of the common themes this year was everyone's favorite word, "omni-channel." From presentations and conversations with a variety of retailers, brands are still working to create that seamless experience from online to offline. Challenges are mainly in the form of upgrading in-store infrastructure and personalization at scale. Nike is working to solve this by developing a variety of mobile apps and segmenting by audience and activity versus keeping their entire customer base on a single application. Splitting their loyal fans out of the Nike app into the Nike Run Club app, Nike Training Club app and Nike SNKRS app; they can deliver custom experiences to those specific audiences on a more agile platform built specifically for those interests. Ethan Song, CEO & Co-Founder of Frank & Oak, shared with the audience that adding technology into your store does not mean screens everywhere. You need to have technology everywhere to make the transaction seamless. The customer already has a screen in their pocket. With hundreds of thousands of app downloads, make the experience in store as easy and frictionless as possible.
My biggest takeaway from the show was conversations with Digitally Native Brands (DNBs) and their views on physical retail stores. Jen Rubio, Founder & Chief Brand Officer of Away sees physical retail stores as another platform to create brand awareness and to share their brand story. The success of a brick & mortar location for Away is measured in a lift in online sales for that area, increase in brand awareness and increases in Instagram activity (mentions of @away account and hashtag, #travelaway); not sales per square foot. Additionally, Ben Fischman, Founder & CEO of M. Gemi, is not interested in signing long-term leases. For DNBs, a long-term lease is 3-5 years. Landlords need to be more flexible and present short form leases. Fischman added, "Malls are not dead, stores are dead. We're finding that landlords are willing to work with us if you have an interesting concept." You know what, he's right.
---
Brian Lutz is the Senior Director of Marketing & Retailer Services for CBL Properties, headquartered in Chattanooga, TN. Brian's team is charged with developing overall brand strategy for company and property digital assets, enhancing the overall guest experience and providing consumer insights to CBL business units to inform better decision making. Brian's passion is understanding how consumers interact with each other, consume and engage with content, and develop affinity to brands online.