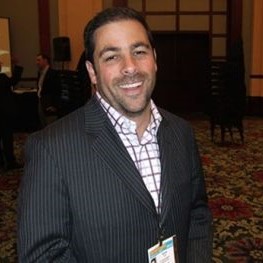 President, DLC Management Corp.
---
My takeaways from ShopTalk….
Omni or Multi-channel is dead, there is NO channel, there is only ONE customer, Her; the customer needs to be able to access goods or services, where/how/when in what form She wants, retailers need to design their businesses to accommodate, which must include some form of online/digital and offline/brick n mortar combination;
Retailers, and right with them technology companies of all different sizes, shapes and focus, are light years ahead of the average retail real estate Landlord/Owner, regarding innovation utilizing technology, especially at the property level;
Energy at the conference was extremely fast-paced, positive, filled with excitement but not 'bubble-esque', more about the vast landscape of opportunities, everything from POS systems, supply chain, AI, etc.
And finally, there should be an absolute connection / partnership between ShopTalk and ICSC and their respective audiences, all of whom are participating in the retail and retail real estate game, in a non-competitive, holistic way; today's environment will penalize those who continue to operate and view the world according to a 'that is how things have been always done' type attitude.
---
As President, Daniel is responsible for the day-to-day operation of DLC's portfolio including property management, construction management, collections, marketing, legal and information technology and all administrative aspects of the firm, and its regional offices in Atlanta, Bethesda, and Chicago. In addition, he also oversees property level and corporate insurance and all environmental issues at each of the company's properties.
Mr. Taub is also responsible for spearheading DLC's acquisition and financing of real estate assets. In this capacity, he sources new properties from property owners and investment sales brokers nationwide, manages third-party consultants during due diligence, negotiates the terms of acquisitions, and arranges debt financing in the capital markets.