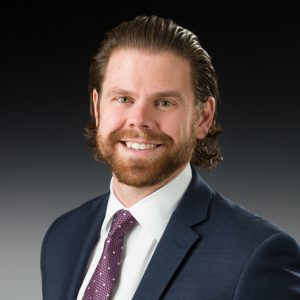 Broker, L3 Corporation.
---
I was pleasantly surprised at how upbeat the show was compared to recent events that I have been to. It was the first time that I felt people were excited about change. Now that might have been the setting since it was a tech conference focused on e-commerce and they are moving up the bell curve not down, but there were some interesting perspectives. In addition, I was also impressed about the initiative that retailers were taking to invest in new technology, people, and store upgrades to change the future of their store performance.
Wharton Professors – Group of Wharton Professors speaking about what they see with market trends

Key Point Takeaways

Gen Z – Is not brand loyal
Retailers must be aware of the new threat of direct-to-consumer
55% of all Retail searches occur on Amazon rather than Google

Retailer Startup Relationships – Panel with Lowes, AYR, Mizzen and Main

Key Point Takeaways

Lowes

Focused on Customer Experience and Design
60% of Purchases with Lowes are influenced by some type of digital
They sometimes find it easier to buy or partner with tech firms like b8ta to do stores within stores

AYR

Past – Brand set the style, Today – People are telling the brands what styles they want
Exclusivity and Experience – Keys to their success

Mizzen and Main

Great story about start of the company and success to date
Used the media to get his brand name out there

GroceryTalk

New segment this year at ShopTalk that was extremely popular

Key Point Takeaways (From Kroger and Sprouts speakers)

People are buying for today rather than a whole week
Private label has a lot of potential, but it must have great taste and be differentiated by low price. Price can't/won't be the only determining factor in the future
Grocers are taking the extra step to engage with the customer for example with fish, telling them where the fish has been caught, how to cook the fish, the nutritional value of the fish – this is done all by the store employees and digital signs within the store

Macys Keynote

Macys CEO

Key Point Takeaways

2017 – Macys conducts a Forensic Analysis of Customer to determine why they are losing market share and visits

North Star strategy focused on:

Inspiration, Value, Fashion and Great Experience
Redid website and App

Other updates

New loyalty program, mobile checkouts, doubling online assortment, raising exclusive products assortment from 29%to 40% within stores

Macys Backstage

Adding a Macy's Backstage within a store boosts sales in the full line store by 7%

Target Keynote

Target CEO

Key Point Takeaways

Target will continue to grow its private label and brand partnerships – just signed Hunter Boots for limited run partnership
Partnering with Google Home to link up shoppers and Target
Focused on making it easier for the customer pickup items outside of the store and stressing their acquisition of Shipt as an example of big strides that they are making to show that Target is changing

Amazon Go Keynote

This was a very interesting conversation about how Amazon created this store and concept.
Two fascinating points that they revealed is typically Amazon writes a press release about a product or feature and then builds it and that they have thousands of people focused on machine learning – probably should have made that assumption but crazy to think about compared to others

Ulta

Ulta CEO

Key Point Takeaways

Ulta is completely focused on the personalization of retail, making a retail connection become a human connection
Partnering Google shipping for 2-day shipping, Facebook, and Spruce Labs
The new normal is investing to innovate, collaboration, using your funds to maximize efficiencies

Nike

I know that you run and don't know if you have the Nike app but this speaker sold me on it.
Started a line called Reserved for You – dedicated to loyal customers and allows them access to special brands – has a 40% conversation rate – shows the power of exclusivity
Nike is offering customers the ability to interact with their expert athletes about shoes they like, workout gear the use, etc.
Sneaker Stash – Custom sneaker growth has seen a 300% increase in recent years

Ocado

UK Online Grocer – Fascinating company

Online Grocer Business in US 2-3%  — UK 7-8%
Online Grocer Business will expand by 100 Billion in the next several years
They focus on home delivery and will even put it on your shelves in your house
They have the highest penetration of Fresh Food in all of UK – They also tell the customer how long the food will be fresh for
They have 99% item accuracy
This guy blew me away on a sector that I thought was going to be hard to penetrate with the idea that no one has done it right in the US yet. He explained the logistics process during his speech and after seeing that there is no doubt that the food gets to you quicker and fresher than any other traditional grocer if done right.
Pinterest

Pinterest CEO

9/10 Pinterest users say Pinterest sways them on what to buy
Their goal is to inspire – personalize – buy
New feature allows you to tag items then search for the product

Facebook

Key Point takeaways from several Facebook speakers

People look at their phones over 100 times a day
Both traditional retailers and startups are using Facebook messenger to assist with customer service. Allows for a real-time conversation.
Instagram Shopping was launched last week
2.1 Billion people are on Facebook – 90% through mobile devices
6 million companies advertise on Facebook
Targeting reaps 4 times the results/sales as other advertising
79% of consumers would rather watch a video than read text

Walmart

Marc Lore

Walmart saw 40% growth in their online business this year
Free 2-day shipping and same day shipping will be offered in 100 markets by the end of the year
They are keeping the brand acquisitions autonomous
New launches – Allswell and Walmart Home
They are looking to acquire more brands
Jet.com still focused on urban dwellers making more money / Walmart.com is focused on middle America

Google

Data is the new backbone of retail, Google is the #1 driver of traffic to retailers
Six ways Google is getting into the game

Google Assistant
Google Cloud
Shopping Ads
Shopping Actions
ARCore
Google Pay

Stat – In-store  sales influenced by a digital touch point
People want now – see attached picture referring to same day delivery, travel, etc.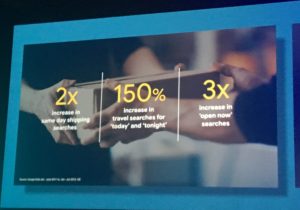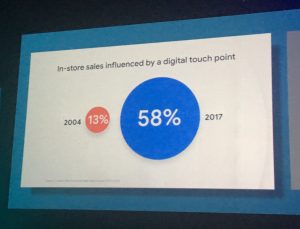 Startups

It was interesting to hear the conversations from startups. There were common themes. They loved pop-up shops so long as they didn't look like pop-ups and they were not willing to commit to permanent spaces for over 5 years. There was not one session that I was in with a startup that the point was not made that brick and mortar increased online sales for them.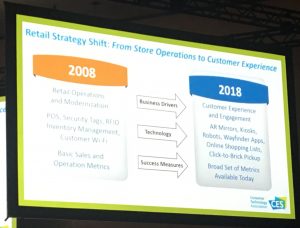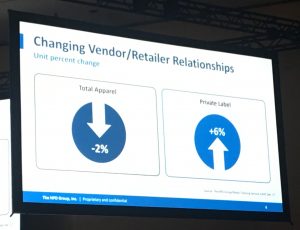 ---
SCOTT BITNEY specializes in third party landlord representation, tenant representation and property disposition. A graduate of Saint Louis University, Scott began his career working for a development firm specializing in Wal-Mart anchored projects where he transacted deals with junior anchors, small shop tenants and outparcel users.