The economic impacts of Covid-19 have been felt around the globe and especially in the U.S., where we've seen spikes in unemployment nationwide. Now imagine you're on an island in the Pacific with 40% of your economy reliant on tourism, and disembarking passengers looks like this: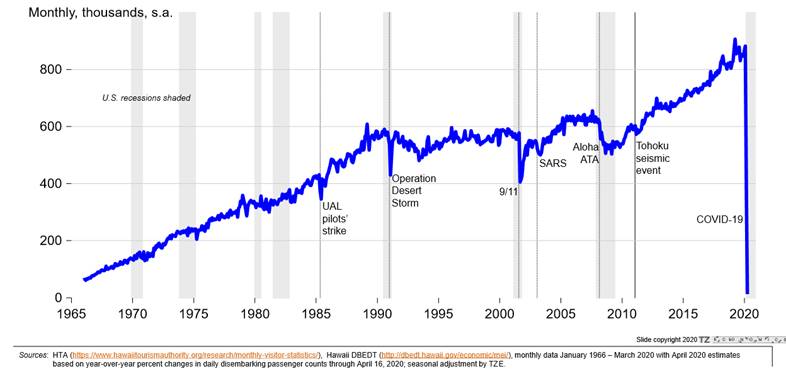 This past April, unemployment topped 22.3% in Hawai'i, the second-highest state unemployment number during the crisis. Kamehameha Schools, a longtime WeinPlus client, partnered with the community to help with their Buy One, Feed One Hawaiʻi (#BOFOHawaii) program.
So far, the program has fed more than 2,300 community members, but they aren't the only beneficiaries: BOFO Hawai'i is also providing much-needed economic support to 77 local restaurants such as L&L Hawaiian BBQ, Rajanee Thai, and Teddy's Bigger Burgers, to name a few.
It's a model for other owners seeking to benefit their communities and support their tenants in the Covid-19 era.
Funded by an endowment from the last direct descendant of King Kamehameha I, KS is an educational system that serves thousands of Hawai'ian learners. It also happens to be Hawai'i's largest private landowner, with a commercial real estate portfolio that includes retail, hospitality, industrial, and residential assets as well as a substantial development pipeline.
Responding to the crisis
While Hawai'i is a leader in controlling Covid-19—it's the state with the lowest per-capita transmission rate and fewest fatalities—the economic effects of the pandemic have caused more than 200,000 Hawai'ians to lose their jobs. All told, 25% of local jobs in the state are tied to the tourism sector. This past April, the unemployment rate in Kahului reached 35 percent, or about 10 percent higher than the national peak during the Great Depression.
Community service is part of Kamehameha Schools' DNA, so the school system was quick to mount a response, launching the beginnings of BOFO Hawai'i in early May.
"We rolled it out in three phases," explained Aron Dote, KS Communications Manager, in a recent conversation. "In Phase I, we didn't even attach our name to it. We just started encouraging people who were ordering takeout food to simultaneously order a meal for a friend, neighbor, or first responder who had been impacted."
The community response to that initial phase was strong, and so KS pledged to make matching donations to the Hawai'i Foodbank for each meal purchased through the BOFO campaign, which it ramped up on social media.
Hundreds have bought takeout meals from local eateries via BuyOneFeedOne.com. They use #BOFOHawaii and @BOFOHawaii to follow the program and share pics and comments on Facebook and Instagram.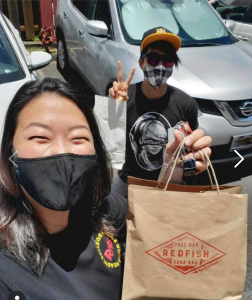 Now KS is growing the program by reaching out to its real estate partners. Roughly 75 percent of the value of KS's CRE portfolio is in ground leases, so the commercial real estate division is encouraging landlord lessees to be a part of BOFO Hawai'i. KS is also amplifying its media messaging. Hollywood celebrities like Kelly Hu, who attended Kamehameha Schools, have supported BOFO Hawaiʻi on social media.
A culture of giving back
KS serves more than 6,900 students of Hawaiian ancestry at K-12 campuses on O'ahu, Maui and Hawai'i island, and at 30 preschool sites statewide and has educated thousands of others through various programs. In a reflection of this strong culture of giving back, more than 1,000 KS team members have contributed to BOFO Hawai'i, including all 32 members of the commercial real estate division. "This has been a great way for anyone to get involved and be on the frontlines of helping those who had been impacted," Aron said.
Tenants have been moved by the broad-based support. "BOFO Hawai'i has actually given them a boost in terms of their sales and their cash flows," Aron noted. "We've had some really good responses from our tenants."
The program has been so successful that KS now intends to make it an annual campaign.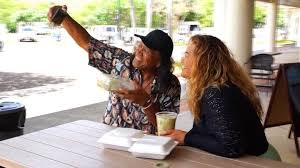 A model for retailers & real estate owners
Not every organization is supported by an $11 billion endowment from a Hawaiian princess. However, the beauty of BOFO Hawai'i is the way it fosters grassroots participation. It's not hard to imagine other ways to bring the community together to support retail, fitness, or entertainment tenants.
I continue to be inspired by all that KS does for its community—Mahalo!