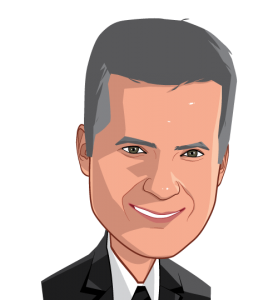 David Zoba
Global Retail Leasing Board Chairman, JLL
---
This was my first time at ShopTalk and I found it to be a very engaged, technology-oriented conference attended by both e-commerce retailers and digital executives of traditional retailers, and the many, many vendors who support them.  There was a great buzz and energy among the 8,000+ attendees and it was an entirely different look and crowd from an ICSC RECON event:- few landlords and few brokers
– no ties and lots of cool Allbirds
– scan badges instead of trading business cards
– super fast registration with quick scanning of barcodes that were emailed the day before
– lots more sponsorship from the likes of Google, EBay, and many other tech companies
Also a nice change was the big focus on women.  There was a large percentage of women speakers as well as a special women's lounge that was advertised in the hallways and women's section in the handbook.
ShopTalk generally made me feel very positive about the creativity and innovation in our retail business.  No handwringing here, but instead lots of engaged disrupters ready to grow their businesses digitally and in bricks and mortar.  Retailers and their suppliers are leading the charge.  The landlord world needs to keep up and adapt faster!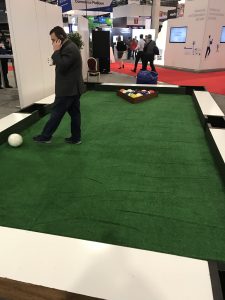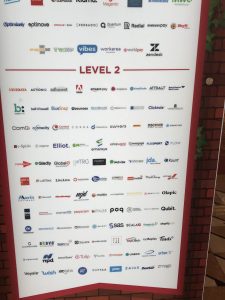 ---
David Zoba is Chairman of JLL's Global Retail Leasing Board, and in that capacity helps guide the $5.4B retail service firm's focus on cross border retail growth. Mr. Zoba works with JLL's professionals and clients to facilitate retailers' cross border initiatives, and to provide a retailer's perspective to JLL's Retail senior leadership team.
Prior to joining JLL in July 2015, Mr. Zoba was Senior Vice President, Global Real Estate and Store Development, for Gap Inc., the $16B retailer based in San Francisco, operating 3,300 stores globally through Gap, Banana Republic, Old Navy, Athleta and InterMix. Mr. Zoba lead the Company's strategic real estate initiatives from 2009-2015 and directly participated in opening new markets in China, Japan and Italy for the company's Brands. While at Gap, Mr. Zoba also lead the clicks to bricks growth of Athleta from zero to over 100 stores in the U.S.
Mr. Zoba has over 30 years experience in the retail business, including senior positions at Limited Inc. (now L Brands), Galyan's Trading Company (acquired by Dick's Sporting Goods), and Steiner & Associates, a leading U.S. developer of mixed use town centers, including Easton Town Center in Columbus, Ohio. Mr. Zoba started his career as a Wall Street lawyer at Cravath, Swaine and Moore.
Mr. Zoba is also on the Board of Acadia Realty Trust, an NYSE listed REIT (AKR), and on the Board of Larkin Street Youth Services, a San Francisco organization effectively dealing with youth homelessness. Mr. Zoba is also on the Board of Trustees of the International Council of Shopping Centers (ICSC), and on its Executive Committee, where he serves as Chairman of the Executive Compensation Committee.