Yarden Danan just bought a new pair of Air Jordans at the Cinema City Rishon LeZion enclosed mall. The 24-year-old has been to the mall eight to 10 times since Israel's last lockdown ended on Feb. 21. She now feels safe enough to go to concerts, bars and restaurants, too. And at HaKirya Arena in the port city of Ashdod, Danan's games — she's shooting guard for professional women's basketball team Maccabi Bnot Ashdod and a veteran of Israel's national team — once again are drawing hundreds of fans.
Thanks to Israel's rapid progress with COVID-19 vaccinations, life is getting back to normal for Danan. "Lines in the stores are insane," she said. "You'll hear people say that people don't have money because the coronavirus was so bad, but I can see everyone was in line at stores like Zara, Foot Locker and Nike. People want to go and spend money. They can shop safely now, so they're going out."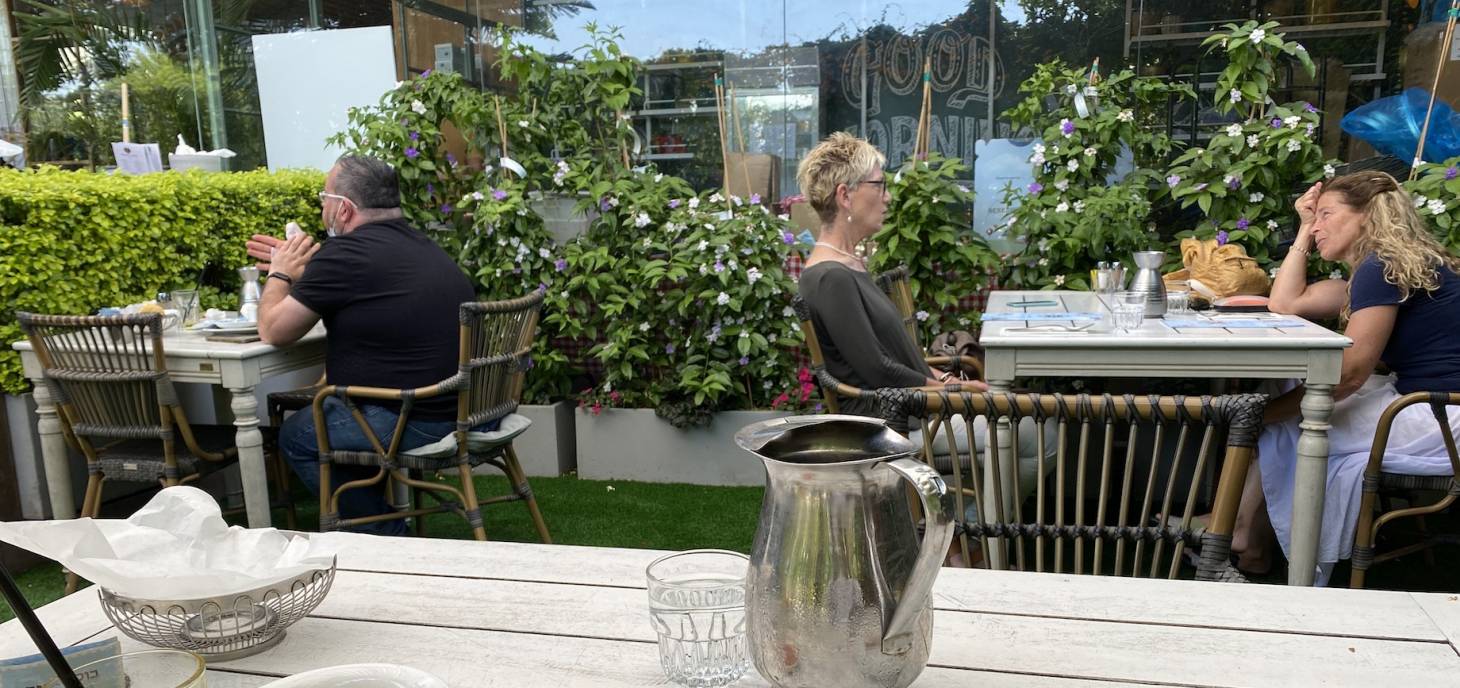 The Israeli government rescinded its nationwide mask mandate on April 18. Eran Segal of Israel's Weizmann Institute of Science underscores the reason: Since Israel's mid-January peak of COVID-19 infections, it has recorded 98 percent fewer cases, 93 percent fewer critically ill patients and 87 percent fewer deaths. According to Segal, about 85 percent of Israelis 16 or older have been vaccinated or previously were infected with the virus; in the latter case, that means they're more likely to have protective antibodies. "Life is close to pre-COVID," the scientist tweeted.
Back in person
At Big Shopping Centers' 24 properties across Israel, in-person shopping and dining have accelerated since early March, said CEO Hay Galis. "Restaurants are booming," he noted. "If you'd like to get a chair in a restaurant, you must book a few days before."
Sales at Big's open-air properties are double what they were around this time in 2019, he noted. That's welcome news considering Galis chose to forgive about $25 million in management fees and rent during Israel's three lockdowns over the past year. "The lockdowns for retail were much more aggressive than in the United States," he said. "Shops at shopping malls were closed for almost 190 days."
This past March, Big Shopping Centers, which also owns and operates retail properties in the U.S. and Serbia, held a grand opening for Big Yehud, a 200,000-square-foot, open-air shopping center in Yehud-Monosson. "We have a shadow-anchor grocer there, as well as electronics shops, a drugstore, a furniture retailer and a second floor that is all fashion, sporting goods and restaurants," Galis said. "To open a brand-new shopping center during a pandemic was a major achievement for us. It is fully leased, and all the tenants that were under contract there stayed with us. They trusted us and believed in retail in Israel."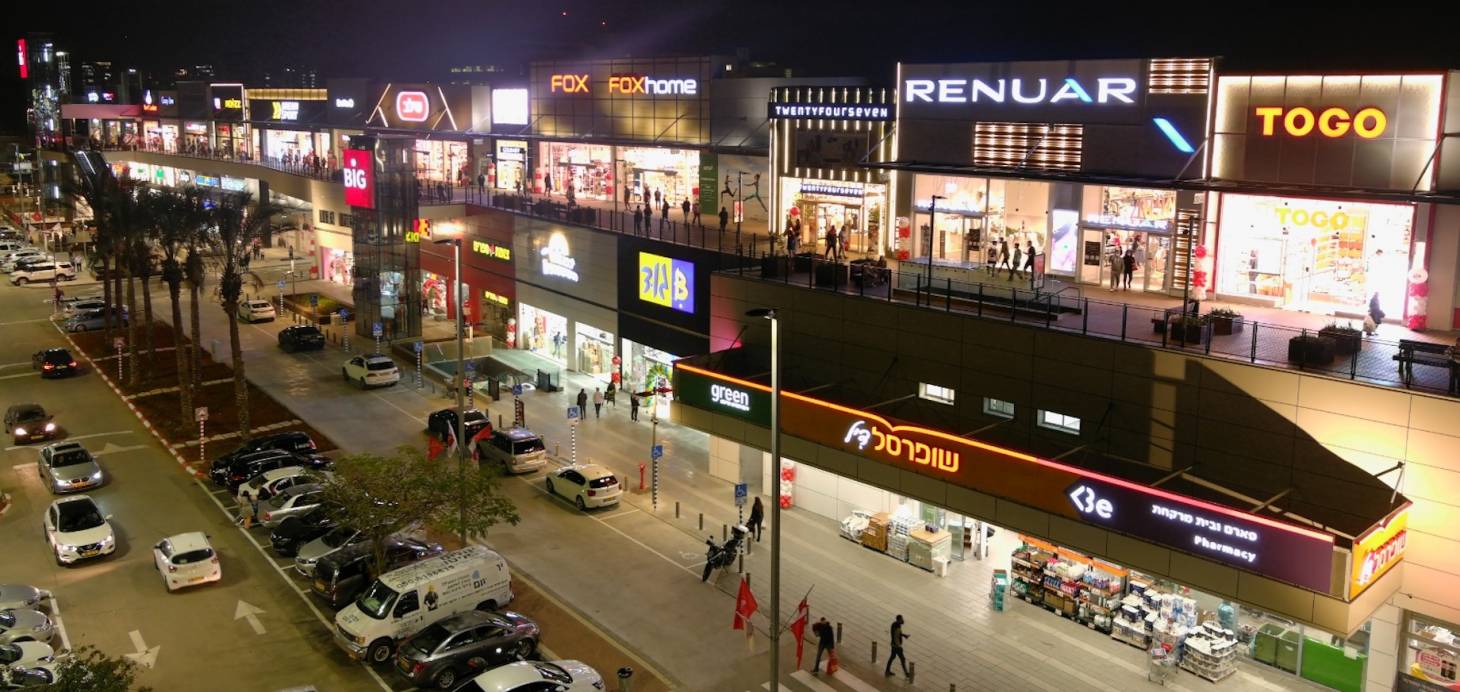 Among tenants at Big's properties in Israel, online shopping already appears to be giving way to more in-person visits, Galis says. "The tenants told me that the minute they opened the stores, the online sales went down and the in-store sales went up."
Why Israel is ahead of the game
Israel's rapid rollout of the Pfizer BioNTech vaccine is benefiting the country's shopping center industry, said Rachel Elias Wein, CEO of real estate consultancy WeinPlus. She has family members in Israel and periodically visits the country. Israel's vaccination drive has been highly centralized and efficient, she says. "In Israel, there are four healthcare systems that each take a quarter of the population. They have their list of patients, and they just call them up and say, 'OK, now it's your turn. Come at 2 o'clock and get your vaccine.' The system is state-run, consistent, accurate and clear. Everything is covered for everybody. It just works."
She explains her view of vaccinations' varying effect on retail real estate and the economy around the world: "Israel was willing to pay more to receive its doses faster. The U.S. negotiated a lower price and received its doses later, and then the European Union did an exceedingly poor job of negotiating the timing of its vaccine delivery. Europe essentially bungled the rollout, and we're seeing now what a costly mistake that was." As its economy fully reopens, Wein notes, Israel is on track to recover its significant national investment in early vaccination, reportedly up to $47 per dose.
Between practices and games, Danan now is reaping the benefits of Israel's effort to mitigate COVID-19. While life isn't 100 percent back to normal — one of her siblings is under 16 and still needs to wear a mask at school — the relief is palpable, Danan says. "It feels good that it is finally the time to get out and see people. It is really nice."