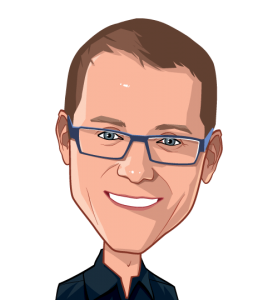 Jason Goldberg
‎SVP Commerce & Content Practice, SapientRazorfish
---
Key themes from the show:
Retailers are trying to compete with Amazon with an "owned" brands strategy. This goes far beyond "private label" as retailers are creating true brands with unique value propositions and aggressively marketing them. Macy's intends to have 49% of inventory be exclusive product in next three years. Target reinventing its portfolio of owned brands such as Cat & Jack, WalMart Digitally Native Vertical Brand strategy (Bonobos, Modcloth).
Brands need to evolve as a result of consumer empowerment and expected transparency. Celebrity spokespeople no longer influence consumers (Ascena moving away from Kate Hudson), 80% of Glossier customers come from peer recommendations. Boxed takes selfies of each shipment (prior to sealing box) and sends to their customer w/ order confirmation. Brands having to shift from talking to customers, to listening to customers. National (one size fits all) trends being replaced by micro-trends.
Grocery is the next digital battlefield. Only 1% of US grocery spending is digital but will be 10% by 2022, and grocery is a much better category than other segments (like apparel) so it's a huge prize. Digital native firms like Ocada in UK and FreshDirect in the US think purpose-built digital fulfillment centers are the path forward due to enhanced efficiency, legacy grocers like Albertsons, WalMart, and Kroger think picking orders from traditional grocery stores can win by leveraging existing assets.
Food is being disrupted. When your groceries can be delivered to your home (or picked up curbside on your way home from soccer practice), your restaurant food delivered, you're grocery ingredients pre-packaged in a meal kit, and your dine-in restaurant order started before you get to the restaurant (via order ahead), all the traditional segmentation of grocery, ready to eat, QSR, and Fast Casual no-longer apply.
Affinity programs appear to be making a come-back. Nike has 100m members that spend 4X non-members, targeting 500m in next 3 years; 28m members in Ultra represent 90% of revenue, and Target launching a new Red program.
AI is the major investment in the future everyone is making. Google, Facebook, Pinterest, Walmart, etc..
The Jason & Scot show recorded a detailed recap of the show in two parts: Part One & Part Two
---
Jason "Retailgeek" Goldberg leads the Commerce & Content Practice at Razorfish. Jason is a 4th generation retailer, who launched his first e-commerce site for Blockbuster Entertainment in 1996. In the subsequent 15 years he has served as a principal customer experience architect for top retailers including Best Buy, Target, and Walmart. With a focus on e-commerce and digital marketing for omni-channel retailers, he has worked with over 100 clients on the Internet Top 500 and has been responsible for billions of dollars in on-line revenues. Under his twitter feed @retailgeek he is one of the most followed e-commerce subject mater experts on the web. He is a member of the board of directors of shop.org (the digital retail arm of the National Retail Federation). Jason has served as an expert witness in Federal Court on e-commerce, a guest lecturer on retail and e-commerce at the Kellogg School of Management for Northwestern University, is a member of the RetailWire braintrust, has a regular column on mediapost, hosts itunes top e-commerce podcast called "The Jason & Scot Show", and was voted one of retail's top global influencers by Vend.